Senior Bowl adds FIRST official Invite
By: Sam Westrick, 247 Sports, Bison Report
Coach Matt Entz gathered the North Dakota State team to celebrate victory in their only fall game. He had a surprise in store for one of North Dakota State's best players.
Entz presented an invitation letter and hat to the Reese's Senior Bowl. The Senior Bowl is the premier college all-star game for the pre-NFL draft process. Radunz has already announced that he will not return for NDSU's spring season and will begin his training for the NFL following Saturday's victory over Central Arkansas.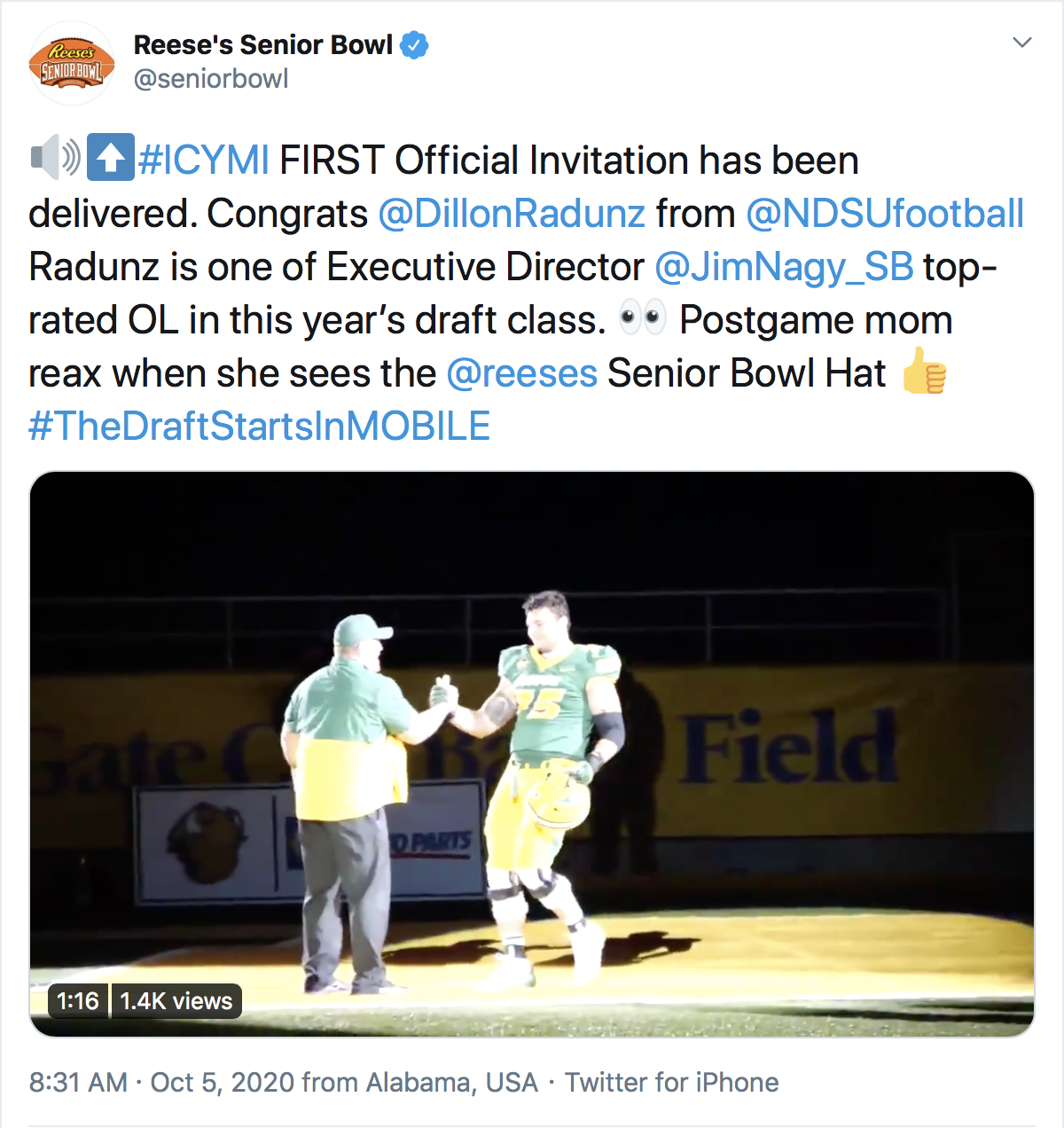 Radunz joins Mike Dragosavich, Billy Turner, Nick DeLuca, Bruce Anderson, Carson Wentz, and Joe Haeg as recent North Dakota State invitees to Mobile since 2008.
Radunz is widely considered to be a top 100 player in the upcoming draft, being seen as high as Matt Miller (Bleacher Report)'s top 10 overall. The opportunity to practice and play against college football's best could solidify Radunz's stock as a potential first-round selection.
Link to original article: https://247sports.com/college/north-dakota-state/Article/Dillon-Radunz-gets-the-first-Senior-Bowl-Invite-NDSU-Football-Trey-Lance-Dillon-Radunz-152397690/