Senior Bowl Announces Hall of Fame Class of 2023
Senior Bowl Adds Five Members to Hall of Fame and Names 2022 Rookies of Year
Former All-Pros and next generation of NFL stars to be honored at June 25th ceremony
MOBILE, Alabama – The Senior Bowl today announced it will induct five new members into the game's Hall of Fame — former Tennessee Titans running back Chris Johnson, current Philadelphia Eagles offensive tackle Lane Johnson, former Green Bay Packers outside linebacker Clay Matthews, former Philadelphia Eagles running back Brian Westbrook, and former Baltimore Ravens offensive guard Marshal Yanda.
Along with the Hall of Fame inductees, the Senior Bowl has chosen Seattle Seahawks cornerback Tariq Woolen as 2022 Defensive Rookie of the Year and Houston Texans running back Dameon Pierce and Green Bay Packers wide receiver Christian Watson as Co-Offensive Rookies of the Year. The recipients will be honored in the annual induction ceremony emceed by NFL Network host Rhett Lewis (presented by Spire) at The Grand Hotel Golf Club & Spa in Point Clear, Alabama on Sunday, June 25, 2023.
"We are thrilled to be adding such an accomplished group of players to the Senior Bowl Hall of Fame," said Reese's Senior Bowl Executive Director Jim Nagy. "These men were among the best of the best coming out of college and they all went on to have incredible pro careers. Each one of them was among the greatest players at their respective positions and we are grateful their NFL journeys began here in Mobile."
In conjunction with the Hall of Fame festivities, the nation's premiere all-star game is hosting its Third Annual Senior Bowl Charities Celebrity Golf Classic (presented by First Horizon Bank), which will be held on Monday, June 26 at Lakewood Golf Club on the property of The Grand Hotel. This exclusive event will pair 22 foursomes with celebrities from across the football world, including the five current Senior Bowl Hall of Fame inductees and three Rookies of the Year. The full slate of participants from around the NFL and college football will be released periodically over the next few weeks. Proceeds from the golf tournament will benefit the Mobile Baldwin Athletic Partnership, established in 2021. This program provides needed resources, ranging from pants and jerseys to blocking sleds and video technology, for underfunded public high school football programs in the two-county area.
The Senior Bowl Hall of Fame, established in 1988, includes many players who are also members of the Pro Football Hall of Fame in Canton, Ohio. Past honorees are all-time greats such as Doak Walker, Ray Nitschke, Joe Namath, Mean Joe Green, Walter Payton, Franco Harris, Ozzie Newsome, Steve Largent, Kellen Winslow, Dan Marino, Bo Jackson, Derrick Thomas, Terrell Owens, and Von Miller. In addition, Paul Brown, Don Shula, Tom Landry, Paul "Bear" Bryant, and Eddie Robinson are among the list of inducted legendary pro and college coaches.
Statement from Tennessee Titans RB Chris Johnson:
"It was such a great honor to get invited to the Senior Bowl and represent East Carolina. It felt good to know the Senior Bowl thought I belonged there and I was excited to compete against all the top players in the country. It was an experience that I'll never forget."
(Chris Johnson, Twitter)
Statement from Philadelphia Eagles OL Lane Johnson:
"It is an honor to join the Senior Bowl Hall Fame. I still have the Most Outstanding Lineman award on my mantle and think about what a week it was in Mobile! It truly has come full circle now. The Senior Bowl is where I started to rise up draft boards to eventually becoming the No. 4 overall pick. The week down there really springboarded my career after only playing for two years at Oklahoma. I was able to showcase my ability against the best of the best the entire week. I am excited to celebrate what the Senior Bowl really means with the other inductees in this amazing class."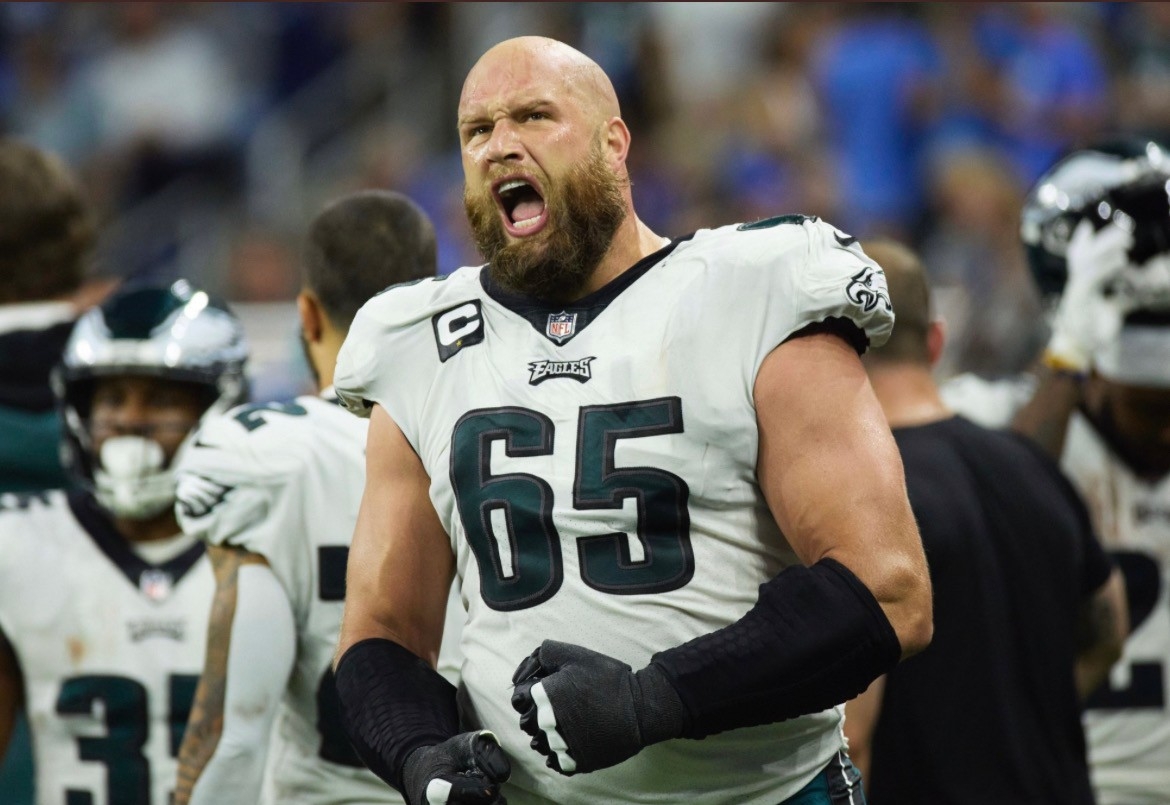 (Lane Johnson, Twitter)
Statement from Green Bay Packers OLB Clay Matthews:
"As the premier college all-star game, I was elated to be invited to participate in the Senior Bowl. It was a tremendous honor to be recognized as one of the best in college football but I looked forward more to the opportunity to compete against the nation's best and showcase my skills to the many NFL owners, general managers, coaches, and scouts. I feel like the opportunities that were afforded me through the Senior Bowl helped me seamlessly transition into the NFL. I am truly honored to go in to the Senior Bowl Hall of Fame, especially in a class with so many members that I competed against over the years."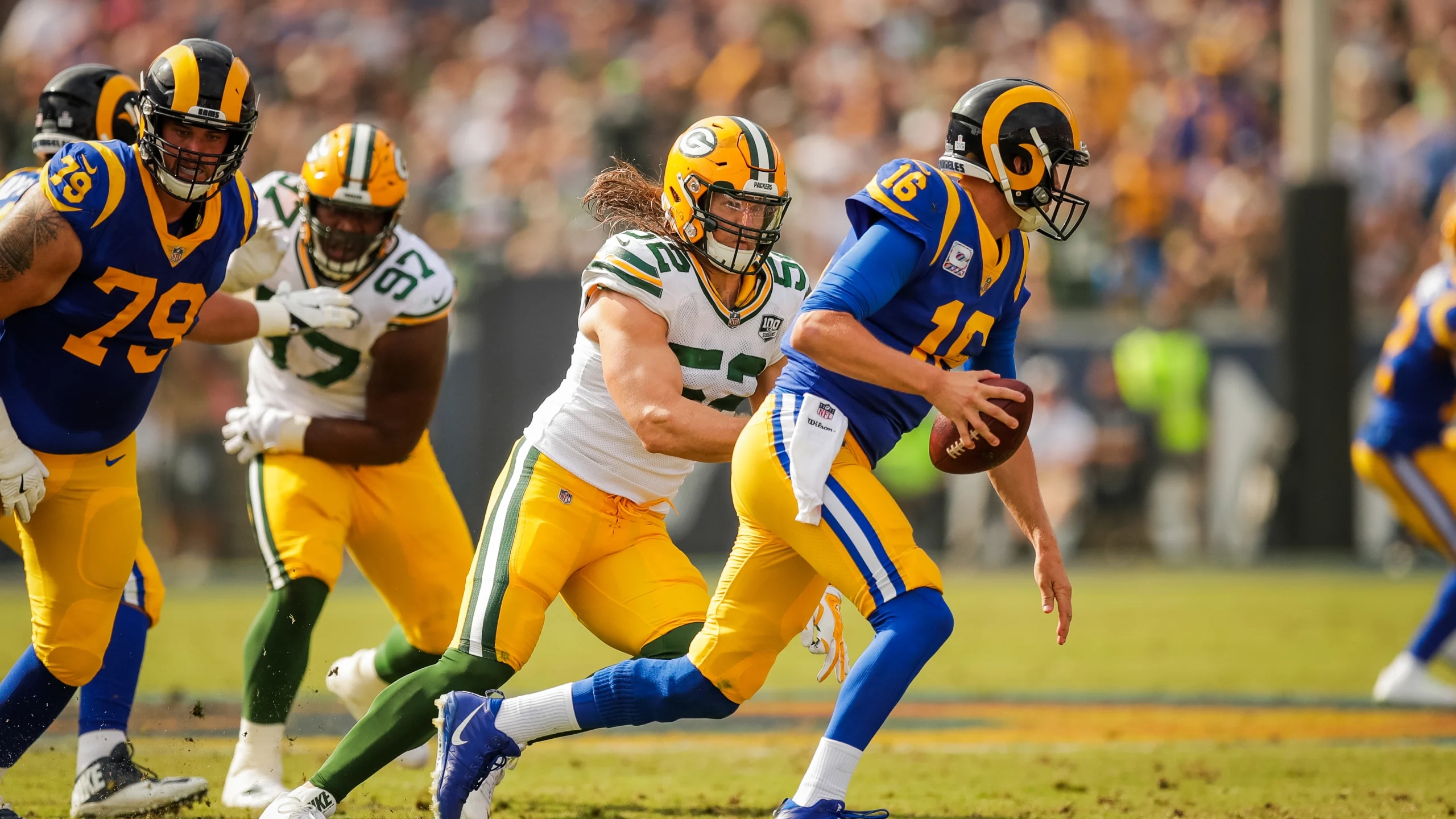 (Green Bay Packers, packers.com)
Statement from Philadelphia Eagles RB Brian Westbrook:
"When I received the news of being selected to the Senior Bowl it meant the world to me, it gave me the opportunity to compete against the best players in the country and a chance to prove myself. I truly believe the week in Mobile gave me the confidence that I could have an impact in the NFL."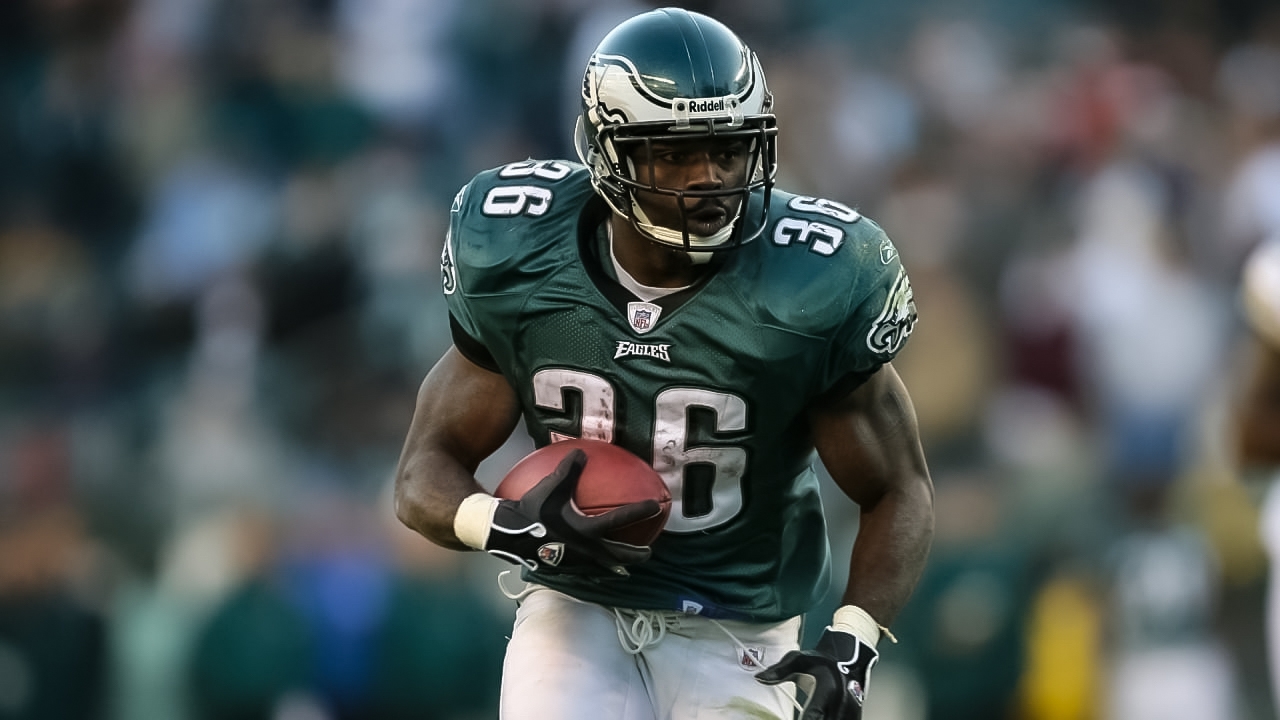 (Philadelphia Eagles, eagles.com)
Statement from Baltimore Ravens OL Marshal Yanda:
"Getting invited to the Senior Bowl was a big deal for me and my family. Understanding that getting that invitation meant you had a good chance of making an NFL roster the next fall. It was a sign that my dream was becoming more and more a reality. I knew that playing in the Senior Bowl was only going to help me grow as a football player. I got to go up against a lot of great players and that definitely made me a better player. I had a great overall experience in Mobile."
(Baltimore Ravens, baltimoreravens.com)
Statement from 2022 Defensive Rookie of Year, Seattle Seahawks CB Tariq Woolen:
"The Senior Bowl invite meant so much to me coming from a smaller school like UTSA, especially since I had changed positions from wide receiver to cornerback midway through my career there. The platform in Mobile allowed me to show teams that I had the skills and athleticism to take it to the next level. The 32 teams got a chance to see how I stacked up against the best receivers in last year's draft class. This is truly an honor."
(Seattle Seahawks, seahawks.com)
Statement from 2022 Co-Offensive Rookie of Year, Houston Texans RB Dameon Pierce:
"Getting the Senior Bowl invite was a welcome surprise and also a boost of confidence coming out of college. Just having the chance to show off my talents in front of scouts from the next level was very crucial to my draft process. To this day, Mr. Nagy and I stay in touch from time to time. Every chance I get I make sure to thank him for giving me the opportunity to show that I can play at the next level and put myself in position to make my family proud."
(Houston Texans, houstontexans.com)
Statement from 2022 Co-Offensive Rookie of Year, Green Bay Packers WR Christian Watson:
"I remain grateful for the opportunity to have played in the Reese's Senior Bowl. Everything about the experience was top-shelf. As an FCS player, participating against the top talent in the country while in Mobile was central to me eventually being drafted 34th overall. Needless to say, the Senior Bowl Co-Offensive Rookie of the Year award is a true honor."
(Evan Siegle, Green Bay Packers)
SENIOR BOWL HALL OF FAME INDUCTEE BIOS
Chris Johnson
NFL: Selected No. 24 overall in the 2008 NFL Draft by the Tennessee Titans…played in 130 career games with 111 career starts in 10 seasons…spent six seasons with Titans (2008-13), one with New York Jets (2014), and three with Arizona Cardinals (2015-17)…was named to 3 Pro Bowls and was runner-up in AP Rookie of Year voting behind Atlanta Falcons QB Matt Ryan in 2008…highlight of career was being named National Football League's Offensive Player of Year in 2009…his 2009 campaign was one of best seasons by an offensive player in league history, setting all-time record with 2,509 total yards from scrimmage…he led NFL is rushing with 2,006 yards and 14 rushing touchdowns and also had 50 catches for 503 yards and 2 receiving scores that year…became just the eighth player in NFL history with over 2,000 rushing yards, which earned him the nickname "CJ2K"…that season, he was first player to ever rush for 125+ yards and 5.0+ per carry average in six consecutive games, breaking 51-year old record set by Jim Brown in 1958…he is the only player in NFL history with a touchdown of 50 yards, 60 yards, and 90 yards in one game (57-yard rush, 69-yard reception, and 91-yard rush in Week 2 vs. Texans in 2009)…he is only player in league history with four touchdown runs over 85 yards in a single season (85, 89, 91, and 94 in 2009) and also only player with three 80-yard touchdown runs in a single season more than once (2009 and 2012)…has second longest streak of consecutive 100-yard rushing games (12) behind only Detroit Lions' great Barry Sanders (14)…had six straight 1,000-yard seasons to begin his career and ended his 10-career with 9,651 rushing yards, which puts him 35th on the all-time list, just ahead of Alabama legend Shaun Alexander and former Houston Oilers all-time great Earl Campbell…also had 307 career catches for 2,255 yards…NCCA: Twice named First-team All-C-USA (2006, 2007) and was conference's Special Teams Player of Year as senior after leading league in kickoff return average (28.0)…had breakout year at running back as senior, rushing for 1,423 yards and 17 touchdowns…also set East Carolina school record for running backs with 125 career catches (for 1,296 yards and 10 TD)…finished ECU career with 2,982 rushing yards and 32 TD…set NCAA FBS bowl record with 408 all-purpose yards (223 rushing, 32 receiving, 153 returns) as senior in Hawaii Bowl win over Boise State…set then Combine 40-yard dash record with 4.24 seconds…returned to school after retiring from NFL and graduated with communications degree in 2020
Lane Johnson
NFL: Selected No. 4 overall in the 2013 NFL Draft by the Philadelphia Eagles…has been named first-team All-Pro twice (2017 and 2022) and second-team once (2021)…voted to four Pro Bowls (2017-2019, 2022)…Two-time Super Bowl participant and Lombardi Trophy winner after 2017 season…member of Eagles team that defeated New England Patriots in Super Bowl LII…set NFL record on December 11, 2022 after not allowing a sack in 26 consecutive games…NCAA: Named second-team All-Big 12 at left tackle as senior at Oklahoma…began his career at Kilgore College, a junior college in East Texas…played quarterback and tight end at Kilgore for one year before transferring to Oklahoma…served as scout team QB in 2009, moved to TE in fall 2010, and was used at defensive end in spring 2011 before making permanent switch to offensive tackle in fall 2011…started at right tackle as junior and left tackle as senior for Sooners
Clay Matthews
NFL: Selected with No. 26 overall pick in first round of 2009 NFL Draft by the Green Bay Packers…spent 10 years with the Packers and finished up his career in 2019 with the Los Angeles Rams…appeared in 156 career games with 150 starts…also started 15 career playoff games…earned first-team All-Pro honors in 2010 and second-team All-Pro in 2012…named to six Pro Bowl squads (2009-2012, 2014-2105)…member of Packers' Super Bowl XLV Championship team that defeated the Pittsburgh Steelers following the 2010 regular season…finished his career with 91.5 sacks and his 83.5 with the Packers are officially the most in franchise history (Pro Football Hall-of-Famer Willie Davis was credited with 99.5 before sacks became an official league-recognized statistic)…had four double-digit sack seasons (2009, 2010, 2012, 2014)…also had 6 interceptions, 17 forced fumbles, and 5 fumble recoveries over his career…NCAA: Began his USC career as a walk-on and earned scholarship after two years…part of Pete Carroll's USC dynasty, winning three Rose Bowls (2007-2009) during his time with Trojans…first player in school history to be named Special Teams Player of Year three straight years…one of three USC linebackers to participate in 2009 Senior Bowl along with fellow first-rounder Matt Cushing and second-rounder Rey Maualuga
Brian Westbrook
NFL: Selected with 91st overall pick in 2002 NFL Draft by the Philadelphia Eagles…spent eight seasons with Eagles (2002-2009) and final year of nine-year career with San Francisco 49ers…appeared in 121 career games with 90 starts…also played in 11 career post-season games with two 100-yard rushing performances in 2006 playoffs…earned first-team All-Pro after 2007 season when he led the NFL with 2,014 total yards from scrimmage (1,333 rushing and 771 receiving)…two-time Pro Bowl honoree (2004, 2007)…true "every-down" back finished his career with 6,335 rushing yards (4.6 avg) and 41 rushing touchdowns, as well as 442 receptions for 3,940 yards and 30 receiving scores…ended career with 19 100-yard rushing games and four 100-yard receiving games…was inducted into Philadelphia Eagles Hall of Fame in 2015…NCAA: two-time Atlantic-10 Offensive Player of Year and Division I-AA All-American at Villanova…2001 recipient of Walter Payton Award as top player at DI-AA (now FCS) level…holds all-time DI-AA record with 9,512 all-purpose yards…in 46 career games, he scored 84 total touchdowns and is only player in DI-AA history to score 160 or more points in two different seasons…first player in college football history at any level with 1,000 rushing and 1,000 receiving yards in same season (1998)…amassed 2,823 combined net yards rushing and receiving with 29 total touchdowns as a senior…inducted into Villanova University Varsity Club Hall of Fame in 2016…being inducted into College Football Hall of Fame in Class of 2023 later this year
Marshal Yanda
NFL: Selected 86th overall in 2007 NFL Draft by the Baltimore Ravens…played in 177 career games with 166 starts in his 13-year NFL career, all with the Ravens organization…member of Super Bowl XLVII champions that defeated San Francisco 49ers after the 2012 regular season…named first-team All-Pro twice (2014 and 2015) and second-team All-Pro five times (2011, 2012, 2016, 2018, 2019)…also eight-time Pro Bowl selection…member of NFL's All-Decade Team of 2010's, along with 2021 Senior Bowl Hall of Fame inductee Joe Staley of the 49ers…consecutively named as Pro Football Focus' top-rated guard from 2014-2016…was added to Baltimore Ravens Ring of Honor in December 2022…NCAA: Voted second-team All-Big 10 as senior by league's coaches…played first two years of college at North Iowa Area Community College…received economics degree from University of Iowa
2022 ROOKIE OF YEAR BIOS
Tariq Woolen (2022 Defensive Rookie of Year)
NFL: Selected in fifth round (No. 153 overall) of 2022 NFL Draft by the Seattle Seahawks…played and started in 16 games his first season…selected to Pro Bowl after stellar rookie season where he tied for NFL lead with 6 interceptions…named All-Rookie by both Pro Football Writers Association and Pro Football Focus…during one stretch, he became first rookie over last 10 years to record an interception in at least four consecutive games…finished with 60 total tackles, 15 passes defensed, and 3 forced fumbles in 2022…his 4.26 time in 40-yard dash was tied for third-best in Combine history and fastest ever for someone over six-feet tall…NCAA: Was five-year player and three-year starter at UTSA…moved from wide receiver to cornerback prior to his fourth year in the program…had 9 pass breakups and 2 interceptions combined over his final two years as starting CB…earned his degree in multidisciplinary studies
Dameon Pierce (2022 Co-Offensive Rookie of Year)
NFL: Selected in fourth round (No. 107 overall) of 2022 NFL Draft by the Houston Texans…played and started in first 13 games of season, missing final four games due to ankle injury…rushed for 939 yards (4.3 avg) and had 30 catches for 165 yards…totaled 5 touchdowns (4 rushing, 1 receiving)…became just 26th rookie in NFL history to surpass 1,000 total yards from scrimmage by Week 11 of the season…finished third among NFL Rookies in rushing yards behind only Seattle's Kenneth Walker (1,050) and Atlanta's Tyler Allgeier (1,035) despite missing almost quarter of season…had pair of 100-yard games (131 yards Week 4 vs. Chargers and 139 yards Week 8 vs. Eagles)…won "Angry Run" of Year presented by NFL Network's Kyle Brandt at this year's NFL Honors Ceremony during Super Bowl week…NCAA: Appeared in 49-of-50 career games at Florida with 11 total starts over his four years…had 1,806 career rushing yards on 329 carries (5.5 avg) with 23 touchdowns…also had 45 career receptions for 422 yards and 5 touchdowns…had 13 rushing scores and 3 receiving scores as senior in 2021, which are fifth and sixth-highest single-season marks in UF program history
Christian Watson (2022 Co-Offensive Rookie of Year)
NFL: Selected in second round (No. 34 overall) of 2022 NFL Draft by the Green Bay Packers…played in 14 games with 11 starts as rookie…finished with 41 receptions for 611 yards (14.9 avg) and 7 touchdowns…added 7 rushes for 80 yards and 2 rushing touchdowns…went on hot streak in second half of season with 31 catches in final eight games of year…named NFL's Rookie of Month for November…had four-game stretch from Weeks 10-13 where he scored 8 of his 9 touchdowns…posted three 100-yard games (107 yards Week 10 vs. Cowboys, 110 yards Week 12 vs. Eagles, 104 yards Week 17 vs. Lions)…led all rookie wide receivers with 7 receiving touchdowns, which was also third-most by rookie receiver in Packers' franchise history…finished one touchdown behind Seahawks RB Kenneth Walker III for rookie lead in total touchdowns with 9…finished fourth among league rookies in receiving yards behind only Jets' Garrett Wilson, Falcons' Drake London, and Steelers' George Pickens…NCAA: Was four-time FCS national champion at North Dakota State (2017-2019, 2021)…twice named FCS All-American (first-team in 2020 and second-team in 2021) and All-MVFC (Missouri Valley Football Conference)…finished his college career with 105 total catches for 2,140 yards and 14 receiving touchdowns…also had 49 rushes for 392 yards and 2 touchdowns
About the Senior Bowl
The Reese's Senior Bowl is widely regarded as the preeminent college football all-star game and the first stage in the NFL Draft process. The longest continual-running all-star game has taken place in Mobile, Alabama the past 73 years. More than 900 NFL personnel, including key decision-makers from all 32 teams, and over 900 media members from around the country were credentialed last year. This past April, the game produced a record-tying 106 total picks for the second straight year, representing 40 percent of the entire NFL draft, including 45 of the top 100 players selected.
###TheDraftStartsInMOBILE###