Senior Bowl Produces Talent Off the Field
By: Faith Kilpatrick
MOBILE, Ala.--The Reese's Senior Bowl continues to produce talent on and off the field. Former Senior Bowl Scout, Kathleen Wood and Senior Bowl intern, Riley Hecklinski are heading to Cleveland, as they join the Browns organization as a Pro/College Scouting Fellow and a Scouting Assistant for the research team, respectively.
Wood and Hecklinski both share a diverse background, with Wood also being a private investigator for almost 14 years to accompany her experience with scouting, and Hecklinski coming from a family of a football coach and a former scout. Both women have also offered their experience while working with the Senior Bowl, which is located in Mobile, Ala. and currently being led by Jim Nagy. Wood maintained her working relationship with Nagy, as she served as the organization's first female scout and Hecklinski worked with the organization as a group leader, previously.
"The season long position gave me legitimate experience in college scouting. Being in the buildings and attending live games every weekend throughout the fall enabled me to begin to establish relationships at the schools 'scouting is a people business' so this experience was invaluable," said Wood. Wood was able to assist during the 2020 collegiate season with the Senior Bowl as a South-Eastern Regional Scout. In her role, Wood was able to have the opportunity to scout players in the south-east area of the country and ultimately bring their talents to the Senior Bowl. Even with her background in private investigating, Wood always knew she wanted her career to land in the realms of football.
"Since attending my first game at the age of ten, I was instantly drawn to the physicality, competes and strategy of the game. I have such a love for football, but my true passion lies in the scouting and the team building process side of it, that's what's in my DNA, that's the juice!" Wood had also gained experience in the Summer of 2017, as she worked with the Miami Dolphins, Philadelphia Eagles, Buffalo Bills within internship and fellowship roles.
Hecklinski, did not share the same role as Wood working with the Senior Bowl, but gained her experience with scouting within the other roles during game week. Like Wood, she knew her love for the game would earn her a spot on a team. "I grew up around the game and have always loved it because they loved it. Some of my best memories revolve around watching film or talking about football with my dad and my grandpa."
Hecklinski was selected by Nagy to be a group leader to the specialists during the 2020 season, where she was able to act as a liaison with the players when it came to practice, meetings and other Senior Bowl led events. "This opportunity helped me gain experience when it came completing write-ups, following the player's practices and their performance during the week. This skill alone will help me in my current position, and I gained it by working with the Senior Bowl," said Hecklinski.
The Cleveland Browns organization is known historically to be one of the most diverse teams as they continue their narrative to build a well-rounded team that creates their value to promote diversity and inclusion. With their move to hire two women to the scouting team, it only reemphasizes he message of inclusion that the team would like to convey. Hecklinski and Wood both realize their roles with the Browns and the value it brings. Hecklinski said, "I do recognize that there are not many women who are doing what I'm doing. It is important for young girls to know that if they want to work in football at the highest level, they can." Wood also shared her the same sentiments, stating that "I'm a scout first but do believe that being a female in the industry brings a unique perspective to the table. Diversity of thought coupled with talent can only lead to success moving forward." With their move to the Browns, both Wood and Hecklinski hope that their roles can attribute to the Browns success and hopefully a Super Bowl Championship.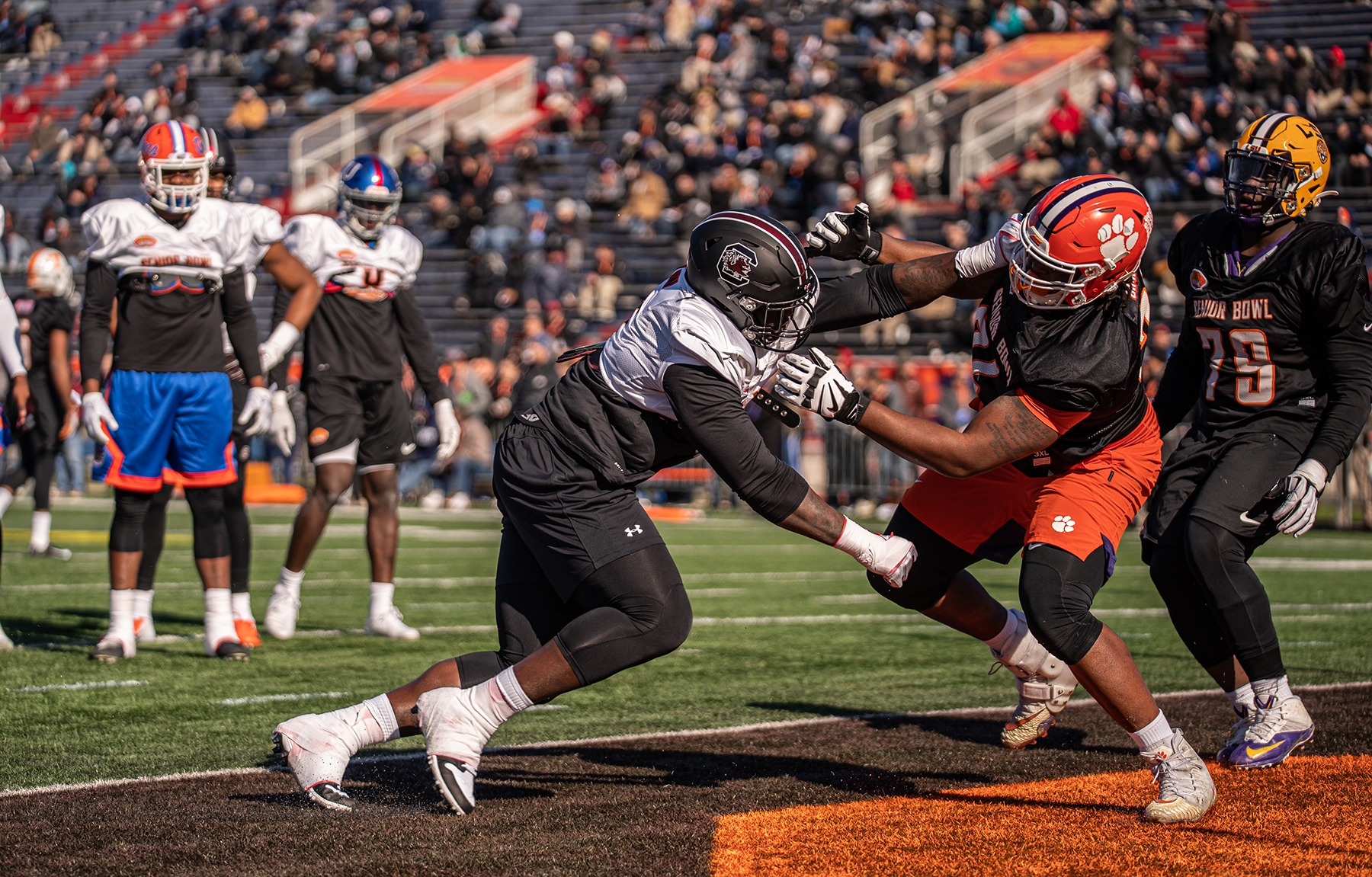 About the Senior Bowl
The first Senior Bowl was played in Jacksonville, Fla., in 1950, and moved to Mobile's Ladd-Peebles Stadium one year later. Since 1951, the Senior Bowl has found its home in Mobile, AL, where each year the country's best senior collegiate football players and top NFL draft prospects on collegiate teams represent their alma mater's and play football at an elite level. In 2021, the Senior Bowl will be transitioning its game to the Hancock-Whitney stadium located at the University of South Alabama. The Senior Bowl is the nation's most unique football game and football's premier senior showcase event. The Reese's Senior Bowl organization operates under their parent company, The Mobile Arts and Sports Association, which is a non- profit corporation created for the purpose of promoting and advancing civic, social, cultural, recreational and artistic life of the community of Mobile and all its environment.